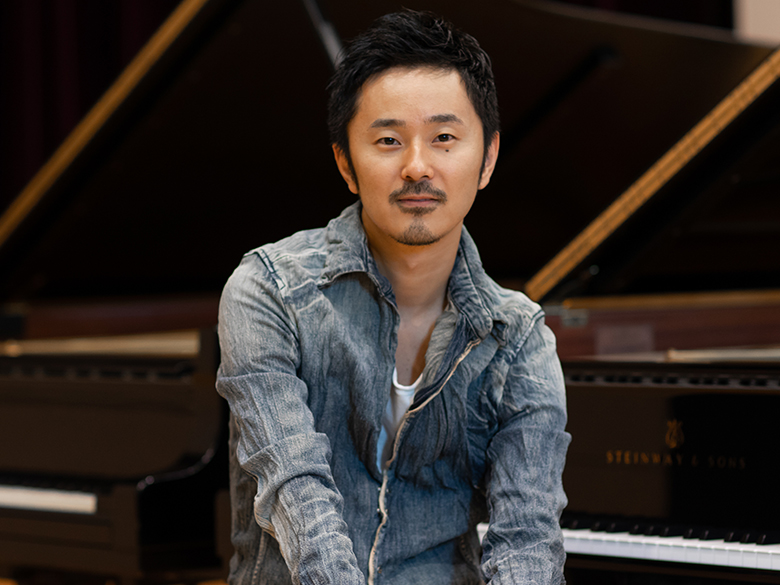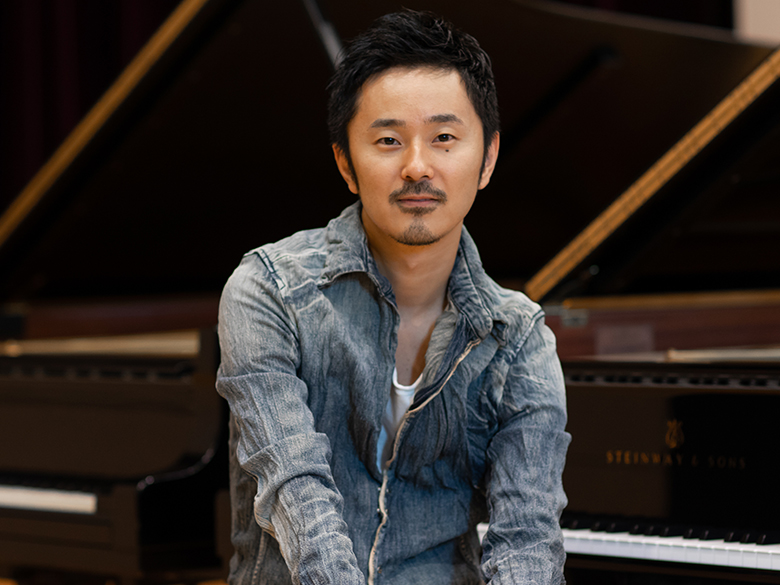 倉持武志
Takeshi Kuramochi
---
Founder CEO / Sound Producer
He worked as a composer and sound designer at KONAMI for over 10 years before going independent.
He left KONAMI to found IZENE Corporation, INSPION Inc. and represents the company both as a CEO and as an artist. He is mainly responsible for corporate strategy and sound producing. He also meddles with melody and full-scale sound direction including music technology support.
He is also involved in a variety of activities around the theme of "Refining the essence of music with innovative ideas and redefining the value of music in contemporary society". In the field of music education, he established Oto no Ajito Music School with three studios in the Tokyo area. On a similar level he is very interested in connecting the industry with academia. He launched a collaborative project "Music without sound" with Toho College of Music and Tokyo Polytechnic University to organize activities. As for music research, he set up a Music Education Lab in April 2018 and started research on music education through a collaboration with Toho College of Music. His dream is to make people around the world fulfilled by fostering equal opportunities.
Hobbies: tooth brushing Special Skill: zero tooth decay
---
Activities
INSPION Inc. Founder CEO / Sound Producer
音思彼恩股份有限公司 Founder CEO
IZENE Inc. Founder CEO
INSPION AGENCY, Inc. Founder CEO
Oto no Ajito Music School Founder
Music Education Lab Founder
Toho College of Music Fellow
Special lecturer at Tokyo Polytechnic University
---
Selected Portfolio
<Games>
Catherine: Full Body
Super Smash Bros. Ultimate
Another Eden: The Cat Beyond Time and Space
God Eater 3
<Concerts>
Shimajirō Concert (Benesse Corporation) Arrangement
<CD>
TF BOYS 信仰之名 MIX
COMPOSERS (KONAMI) STEAM TRAIN, Trezire de Spirit arrangement
<Arcade/Pachislot>
Castlevania series
Magical Halloween series
Metal Gear Solid Snake Eater Pachislot
Genso Suikoden Pachislot
Mah-Jong Fight Club
※Sound direction and arrangement for all above mentioned contents
倉持武志
Takeshi Kuramochi
---
Founder CEO / Sound Producer
More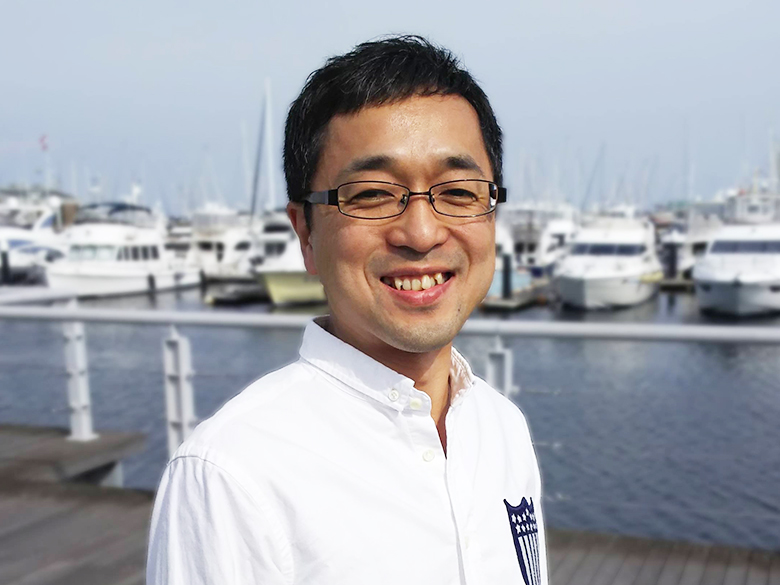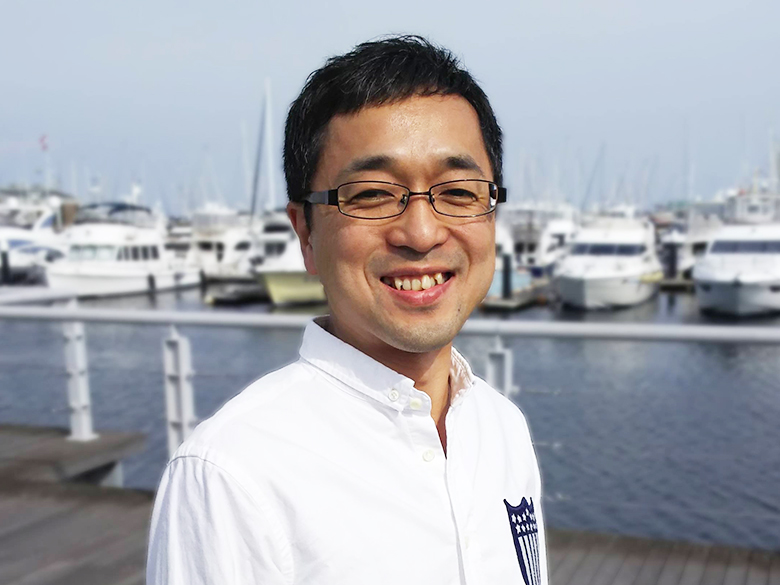 稲葉和彦
Kazuhiko Inaba
---
COO / General Manager, Japan
After 5 years at Tecmo (currently Koei Tecmo Games) and 17 years at KONAMI as a sound designer and programmer, he took his career to the next step by joining the IZENE group. He has plenty of experience as a planner and mainly acts as a producer and director at INSPION. In his previous position he was president Kuramochi's boss, but now he works under him.
---
Selected Portfolio
<Games>
Dead or Alive
Gallop Racer 2
Yu-Gi-Oh! The Duelists of the Roses
Yu-Gi-Oh! The Falsebound Kingdom
Yu-Gi-Oh! Power of Chaos
Yu-Gi-Oh! The Dawn of Destiny
Mahoromatic
Captain Tsubasa: Ōgon Sedai no Chōsen
Hikaru no Go 3
RAVE
※Sound design and programming for all above mentioned contents
<Arcades/Pachinko>
Castlevania
Castlevania II
Castlevania III
Castlevania Lords of Shadow
Gekitō! Saiyūki
Mah-Jong Fight Club 2
※Sound production and direction for all above mentioned contents
稲葉和彦
Kazuhiko Inaba
---
COO / General Manager, Japan
More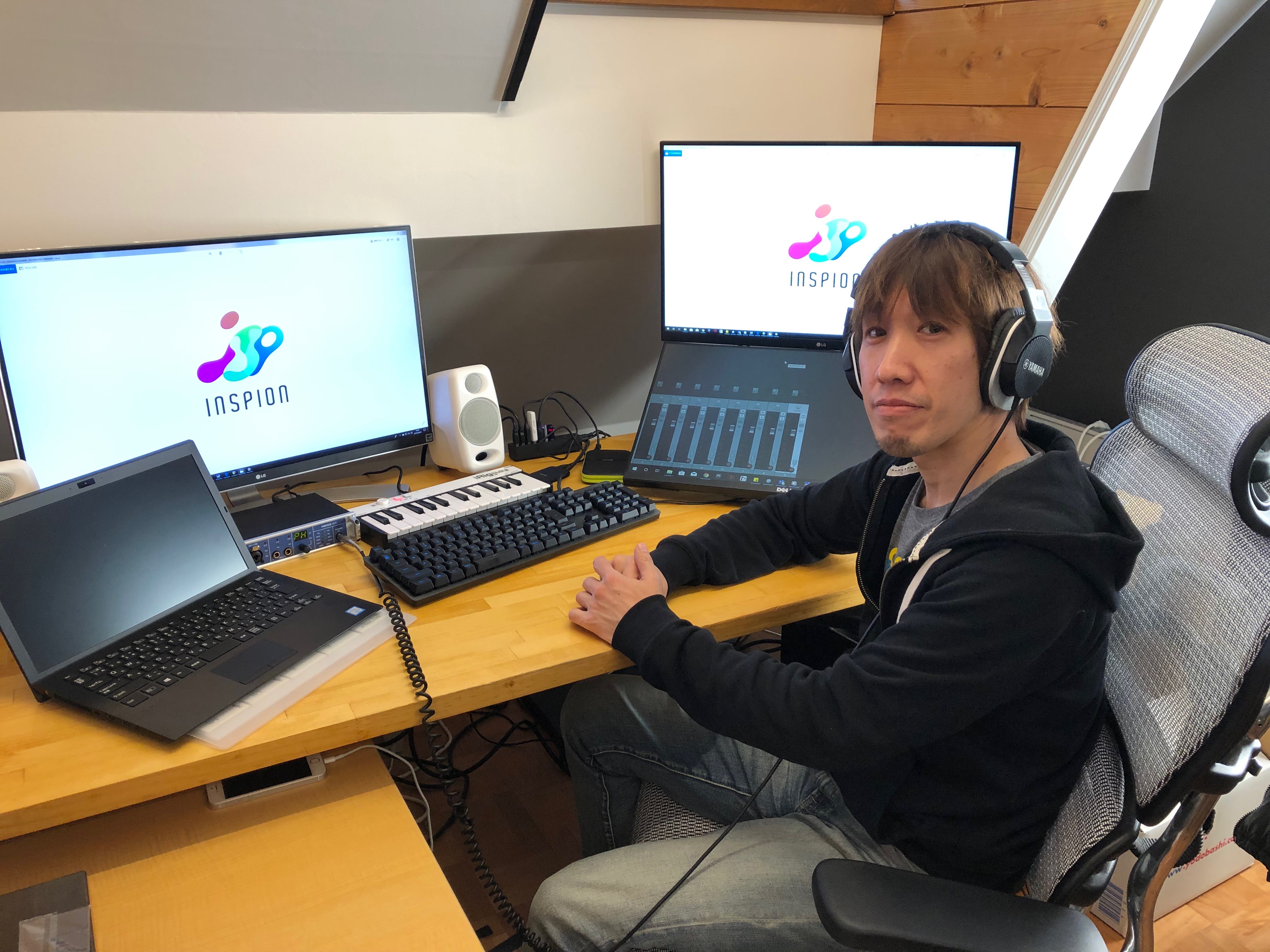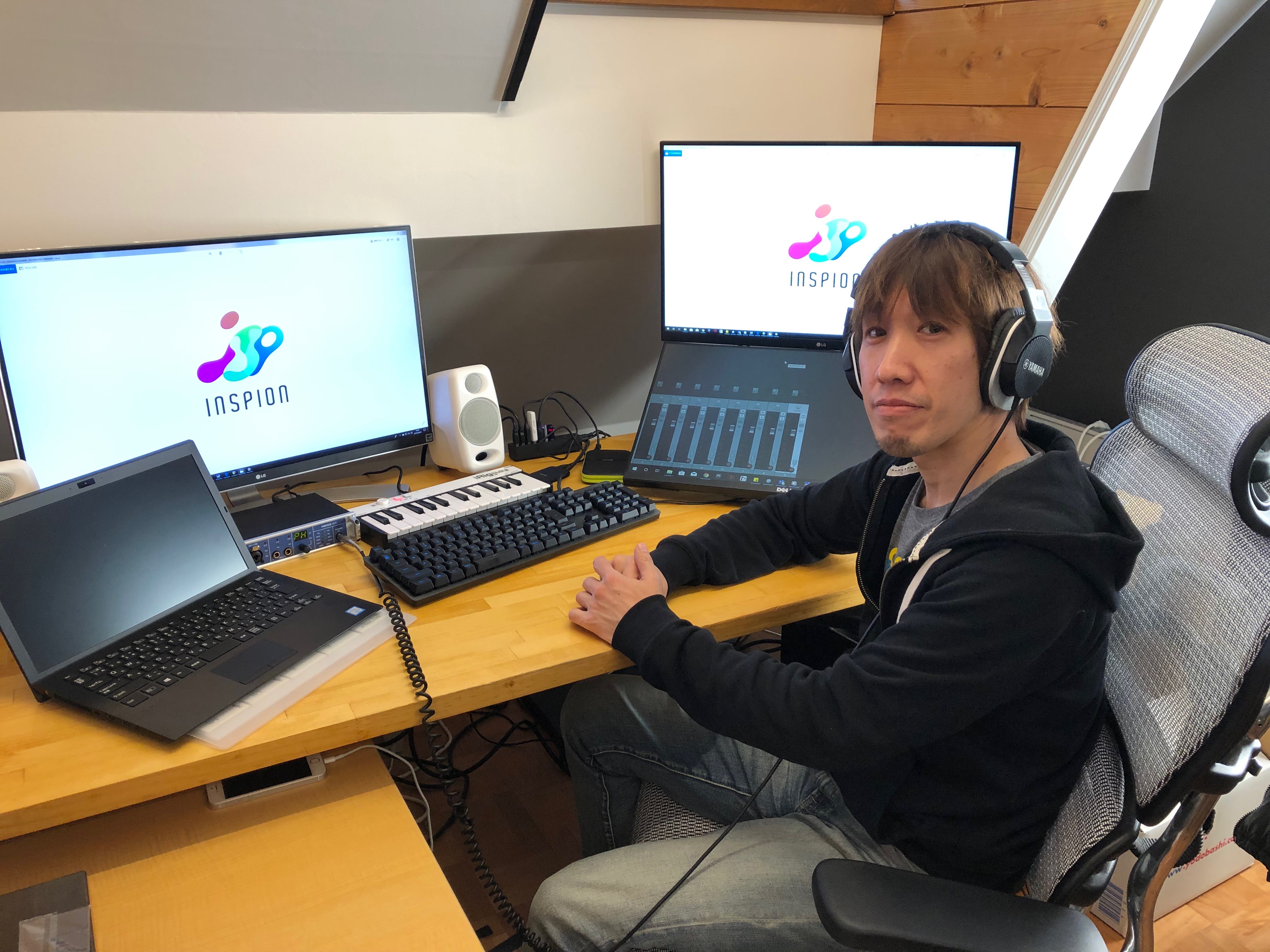 伊勢聡
Satoshi Ise
---
Producer / Senior Sound Designer
Ise Satoshi worked at Capcom from 1995 to 2018, then joined INSPION in March of 2019. He worked as a sound designer for console games for 10 years, and arcade games for 12 years, and also in a management position for 8 years. His hobby is bouldering, and he wants to get higher and higher not only on the climbing wall, but also in his career.
---
Selected Portfolio
<Games>
Street Fighter III -NEW GENERATION-
Street Fighter III 2nd IMPACT -GIANT ATTACK-
Street Fighter III 3rd STRIKE -Fight for the Future-
CAPCOM vs. SNK Millennium Fight 2000
CAPCOM vs. SNK2 Millennium Fight 2001
Devil May Cry2
<Arcades/Pachinko>
Pachislot Leave it up to Chun-Li
Pachislot Vampire
Pachislot Viewtiful Joe
Pachislot BASARA2
Pachislot BIOHAZARD 5
Pachislot BASARA3
伊勢聡
Satoshi Ise
---
Producer / Senior Sound Designer
More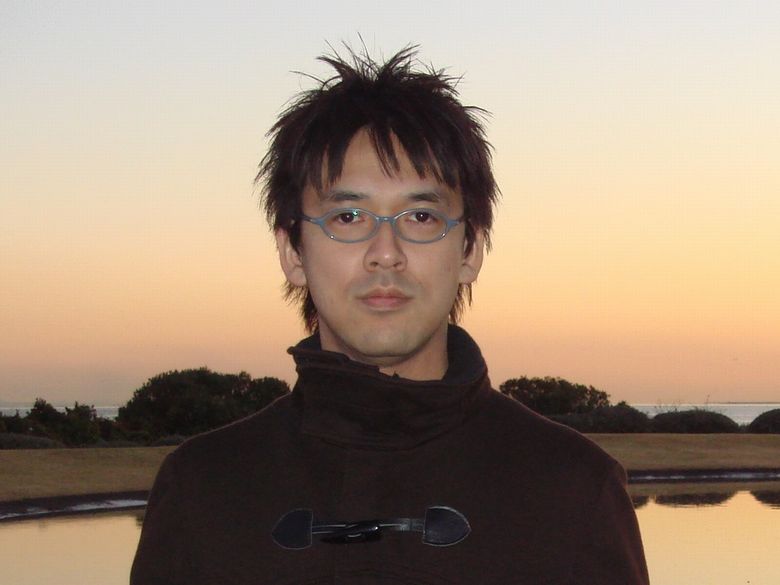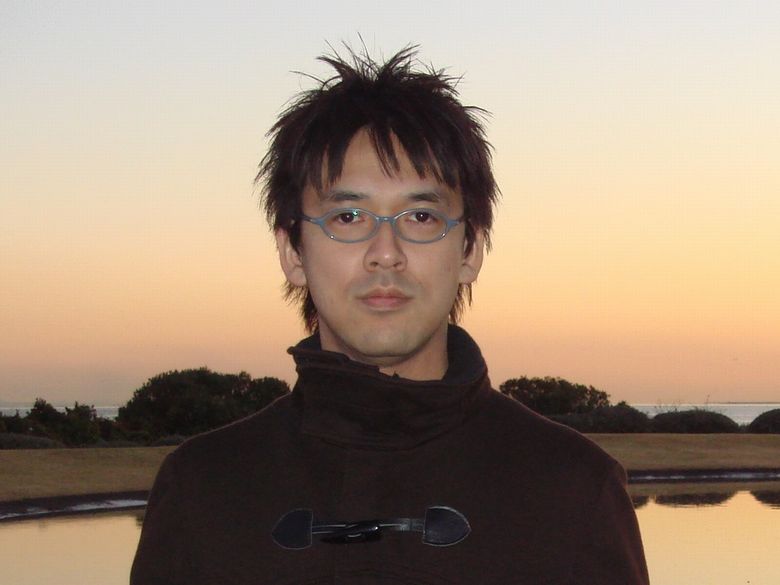 水野達也
Tatsuya Mizuno
---
Producer / Composer
21 years of experience in KONAMI, then joined INSPION well-prepared. Well experienced in music production and audio directing for console and arcade games. Possesses strong project management experience and team management skills. Also former supervisor of now CEO Mr. Kuramochi. Now as producer in INSPION, he works by the motto "we'll cross thr bridge when we come to it." Loves playing majong, Jiro-kei ramen and lemon sour. Extremely acrophobic. The condition of which he joind INSPION is the office location is not high up.
---
Selected Portfolio
<Games>
CS pop'n music6
CS pop'n music7
CS pop'n music8
CS pop'n music9
CS pop'n music10
CS pop'n music11
CS pop'n music12
CS pop'n music14
pop'n music Lapistoria
pop'n music Portable
CS beatmaniaIIDX 9th style
jubeat、REFLEC BEAT、SOUND VOLTEX franchise
Ganbare Goemon: Kuru Nara Koi! Ayashige Ikka no Kuroi Kage
Fisherman's Bait
Battle Fisher
Jikkyou GI Stable2
Majong Fight Club DS
Yu☆Gi☆Oh Dual Monsters GX Spirit Summoner
Kabutore!
DEATH NOTE Kira Game
Negima!?Three Hours ~Love, Magic and The Legend of World Tree!~
Negima!? Dream Tactic Yume miru Otome ha Princess
<Arcade>
Magical Halloween
Magical Halloween2
Magical Halloween3
Magical Halloween4
Magical Halloween5
Magical Halloween6
Magical Halloween7
Captain Shark
国際サラリーマンとおるくん
Original Video Animation Tokimeki Memorial
極楽パロディウス
GENSOSUIKODEN
戦人~上杉謙信~
SENGOKU COLLECTION4
SKYGIRLS3
~ Girls Keirin ~ GI Fairy League Lampuri
水野達也
Tatsuya Mizuno
---
Producer / Composer
More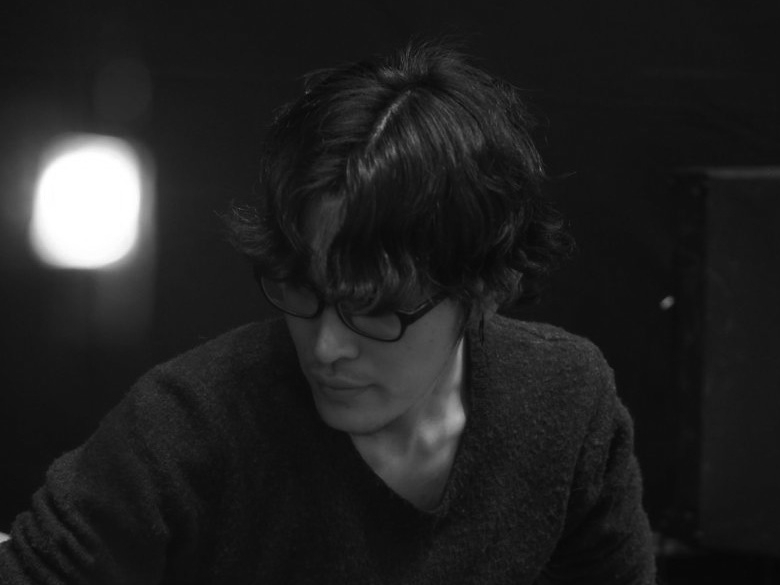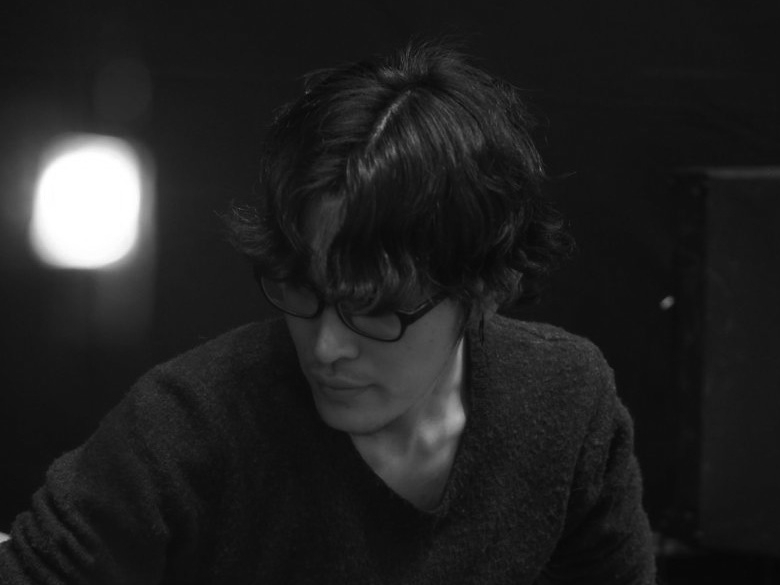 橋本翔太
Shota Hashimoto
---
Composer / Guitarist
Graduated from Music Culture Design Department of Kunitachi College of Music. He began to play piano in his childhood, and learn guitar by himself at 13. He started playing music and having great passion for Jazz and Electronic music when he was just a student. He constantly participates in studio production, musical theatre and live events as a session player Also, he is an expert of composing instrumental songs for musical theatre, sound effect, game BGM, and TV Show. He loves rice so much that he can't stop counting how much rice he has on weekends.
---
Portfolio (Selected)
<Anime>
<TV Show>
TBS「UTAGE!」
TBS「音楽の日」
TBS「クリスマスの約束」
TBS「S☆1」
BS朝日「SHISEIDO presents 才色健美 ~強く、そして美しく~ with Number」
<Commercial>
Shark「EVOFLEX」
ハーレクイン「キャストノベル」
<Musical Theatre>
<Sound Design>
東京オペラシティ イルミネーション
CIAL桜木町 サウンドロゴ、テーマ
京王フレンテ笹塚 テーマ
秋葉原UDX イルミネーション
青森EDM イルミネーション
橋本翔太
Shota Hashimoto
---
Composer / Guitarist
More
INSPION TAIWAN(音思彼恩股份有限公司)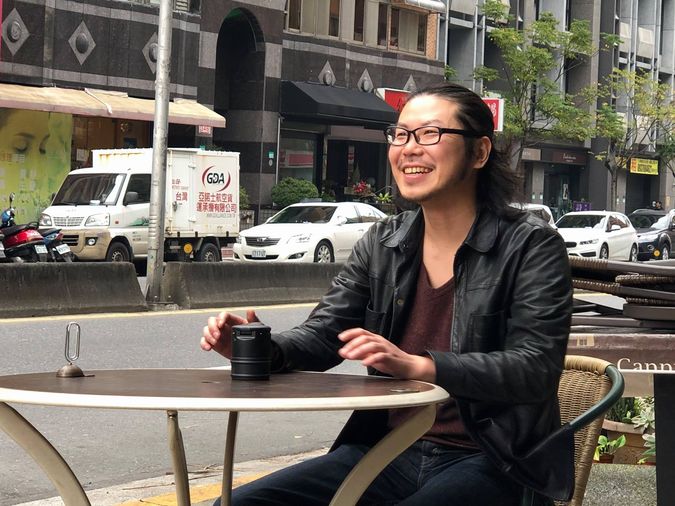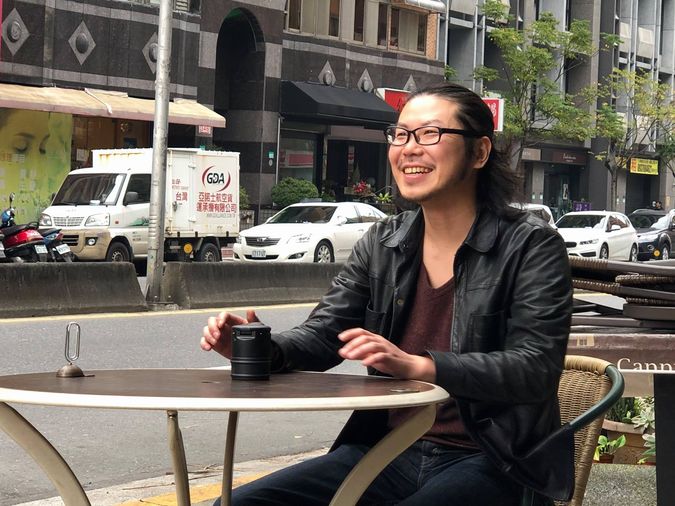 大内塁
Rui Ouchi
---
General Manager / Audio Director / Sound Designer
He started his career as a PA engineer. He worked at music festivals such as Summer Sonic and Countdown Japan, concert halls, live houses as well as on music TV shows. After that, he joined KONAMI as a sound creator. He mainly worked on sound effect production of game machines, MA, arcade cabinet development, speaker design and so on. When joining the company his only request was a live-in job position and that except eating and sleeping he would work the rest of the time. His dream came true but immediately he was delegated to Bandai Namco Studio. After completing the mission in Bandai Namco Studio, he was delegated again to Taiwan. This time, to live at the company is a shattered dream for him. Now he is living in Taipei and doesn't like Stinky Tofu and star anise.
---
Selected Portfolio
Catherine: Full Body(PS4 / PS Vita)
Super Smash Bros. Ultimate
Metal Gear Solid Snake Eater Pachislot
Gekitō! Saiyūki
Magical Halloween 4
Magical Halloween 5
Dororon Enma-kun Meeramera
大内塁
Rui Ouchi
---
General Manager / Audio Director / Sound Designer
More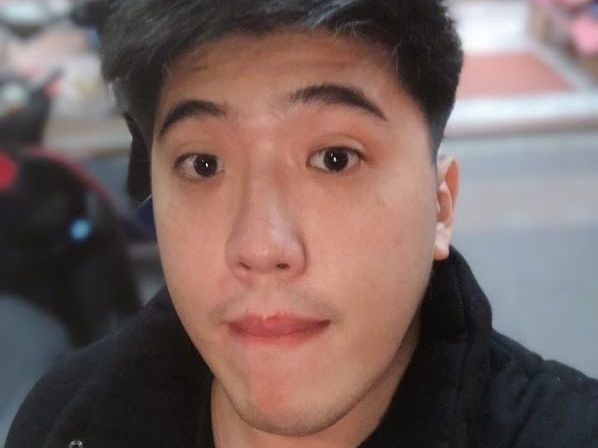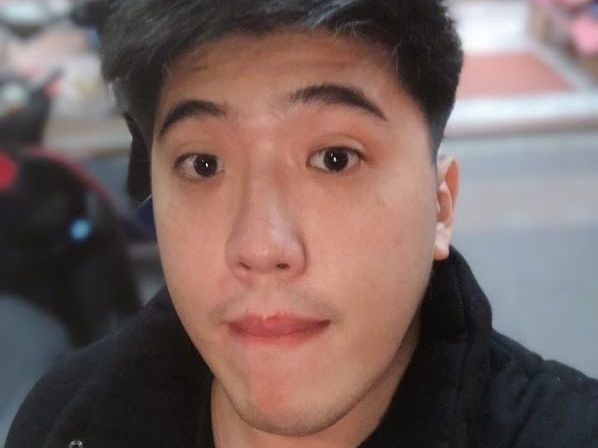 陳鴻遠
Charlie
---
Vice General Manager
Charlie started his career in Auer Media & Entertainment Corp., a mobile game developer and publisher based in Taipei. His responsibilities included investments/outsourcing/licensing in/out contracts. He was also tasked with the preparation of proposals for business meetings.He has worked with several established Japanese game companies like SEGA, Colopl, Aiming, Vector, and every project he has undertaken had been successful. In April 2019, he embared on a new journey with INSPION and will be in charge of business development in Asia and administrative duties. Interestingly, he had mentioned to Kuramochi of his interest in joining the company during a light chat on the subway together. The interview was conducted during the subway ride and soon after, Charlie was offered the role. He loves playing basketball but has a hard time jumping high due to his weight.
---
Selected Portfolio
<Mobile Game (Traditional Chinese Version)>
Hortensia Saga: Ao no Kishidan
HihouTantei
<Mobile Game (Japanese Version)>
Luna Princess From Empire of Angels
Diosa Force
陳鴻遠
Charlie
---
Vice General Manager
More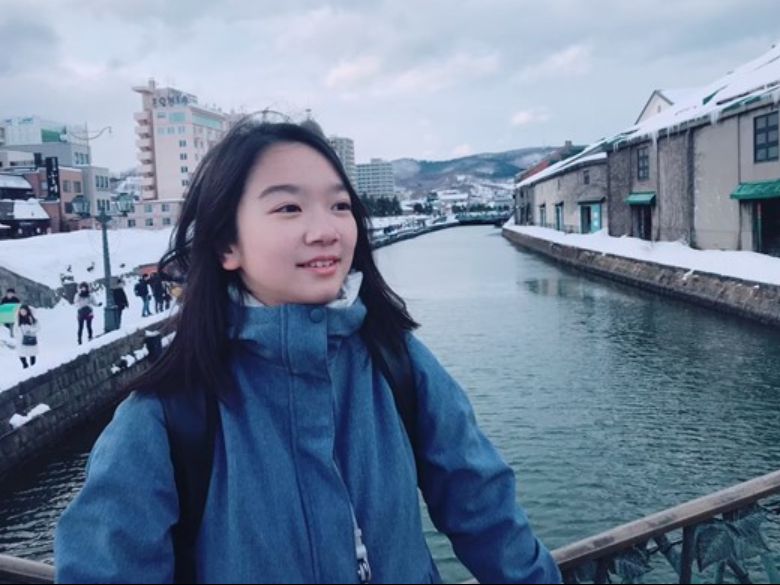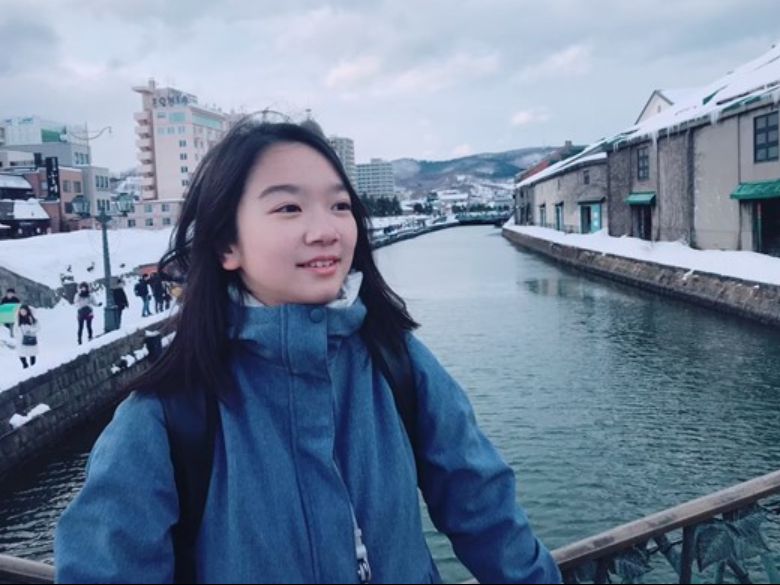 俞思玮
Alis
---
Business Development Assistant
Because of my interest in Japanese anime and manga, I started to learn Japanese from elementary school. When I was in college, I joined a dubbing club because I was interested in voice acting. Because I have joined a lot of club activities and competitions, I learned more about the voice dubbing industry in Taiwan and Japan. This made me realize that I want to help the voice dubbing industry continue growing up in Taiwan and Japan as my future career, so I decided to join INSPION. Because of my extreme love for drinks, I was called the Dyson level Alis for finishing a glass of juice with a straw at super high speed.
俞思玮
Alis
---
Business Development Assistant
More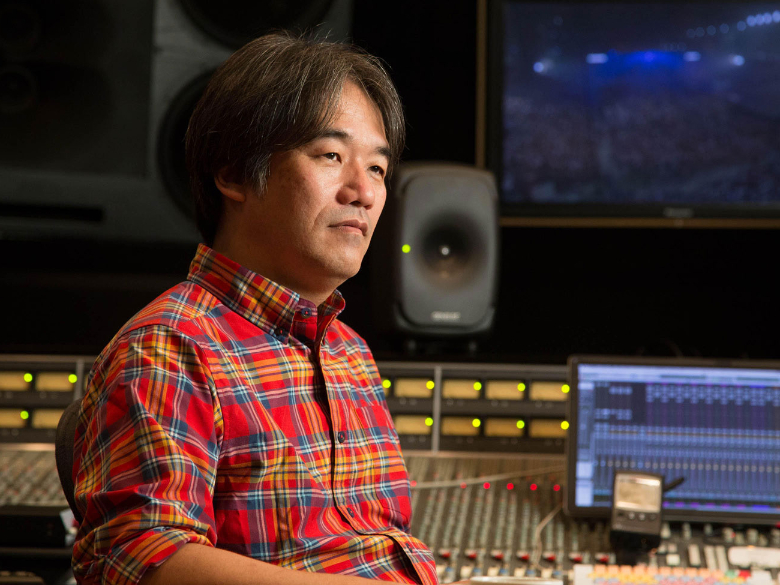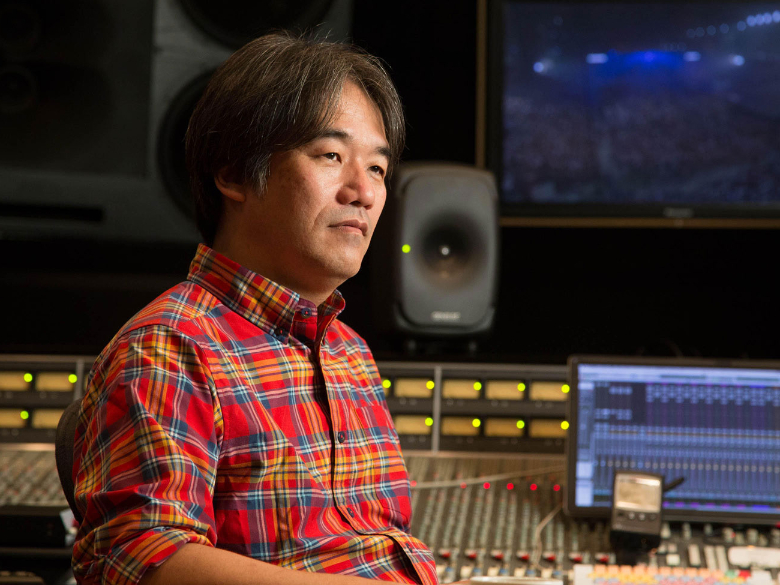 森元 浩二.
Koji Morimoto
---
Chief Engineer Fellow
Audio Engineer of Prime Sound Studio Form, the recording studio under Avex. He worked with many renowned artists such as Ayumi Hamasaki, and has led the industry as one of the top engineers. He works as the chief engineer fellow for INSPION. Other than his engineering skills, he also supported INSPION with his deep knowledge and connection to the industry, contributing to the sound of INSPION.
---
Works ClickHere
森元 浩二.
Koji Morimoto
---
Chief Engineer Fellow
More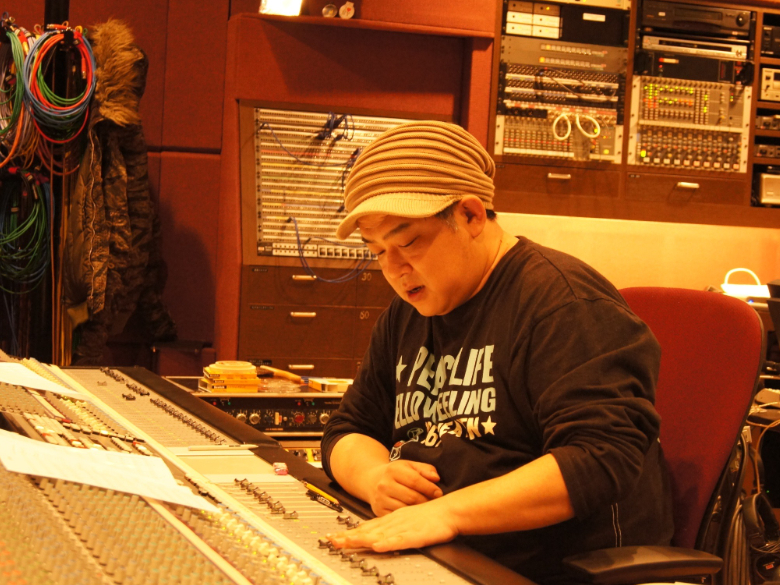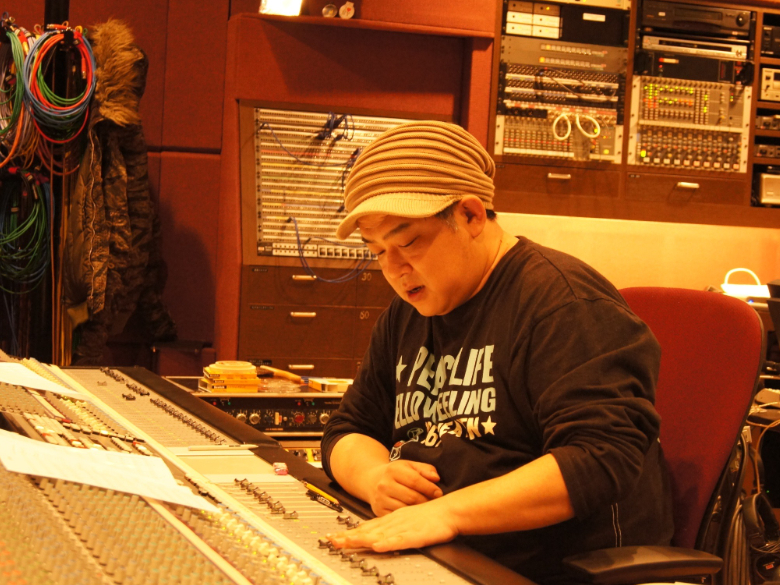 﨑本正俊
Masatoshi Sakimoto
---
Engineer Fellow
He is the unsung hero who has been supporting the sound of INSPION creators ten years before INSPION is founded. Under his motto of "being the translator between recording booth and control room", he is able to create the atmosphere which draws the best potentials out of every musician. Other than INSPION, he had worked with famous artists such as LOUDNESS, KING-SHOW, Haruko Momoi, and many others.
---
﨑本正俊
Masatoshi Sakimoto
---
Engineer Fellow
More